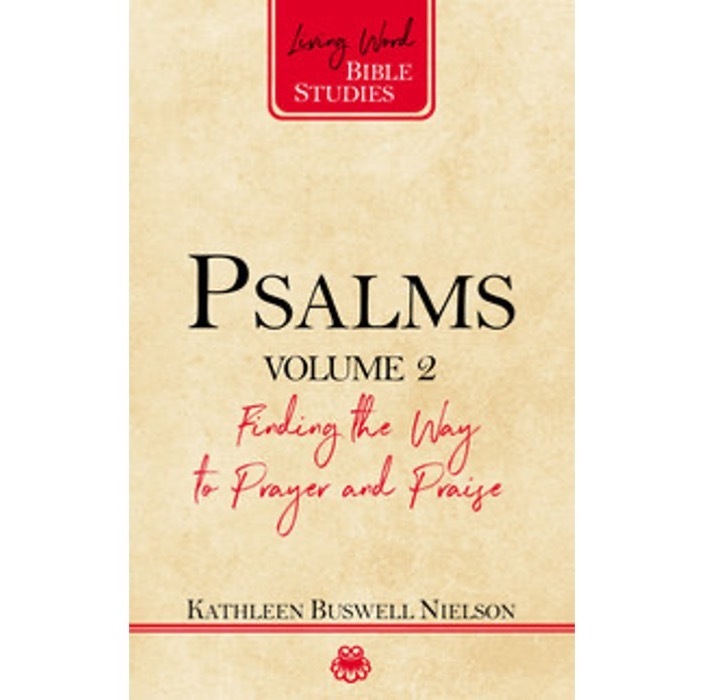 Psalms, Volume 2: Finding the Way to Prayer and Praise (Kathleen Buswell Nielson)
Description
This Bible Study has 12 Lessons

Proven resources for deeper exploration of Scripture, Living Word Bible Studies provide effective guidance for groups and individuals alike. Each lesson includes questions for five days, plus helpful context and commentary, to lead to ever-increasing satisfaction, discernment, and delight in God's Word.

Psalms, Volume 2 takes us on a second tour of well-chosen individual psalms, helping us take in their poetry deeply and showing us how to keep teaching the Psalms to ourselves through individual study.
Endorsements
"Kathleen Nielson's inductive Bible studies have become standard tools for small groups reading the Bible together who are eager to understand what it says and how to live it out. These studies do not replace commentaries; rather, by asking shrewd questions, they teach people how to read, especially how to read God's holy Word for themselves. This second volume on select Psalms maintains the high standards of the earlier studies."

—D. A. Carson

"This is another fantastic Bible study resource from Kathleen. What comes across in all of her studies is a passionate love of the text and a disciplined study of its treasure, all while she shows us how it points forward to Christ. She not only uncovers the treasures that are to be found in these wonderful poems but, even more importantly, teaches us how to mine them for ourselves."

—Carrie Sandom

"Each time I pick up a Bible study written by Kathleen, I'm certain she has composed a work that comes from her own delight in God's Word and her calling to provide excellent study guides for fellow students of Scripture. This study of Psalms is compelling and offers an invitation for us to explore the Psalms and learn how they connect to all of God's Word, pointing us ultimately to Christ. The women in our church will enjoy this study, I am sure, for it will show them what it means to be human beings before God and will train them in responding to him."

—Kari Stainback
Related Product
Psalms, Volume 1: Songs Along the Way
Product Details
Title: Psalms, Volume 2: Finding the Way to Prayer and Praise

Author: Kathleen Buswell Nielson

ISBN: 9781629955872

Publisher: P&R Publishing

Pages: 184

Binding: Paperback
---