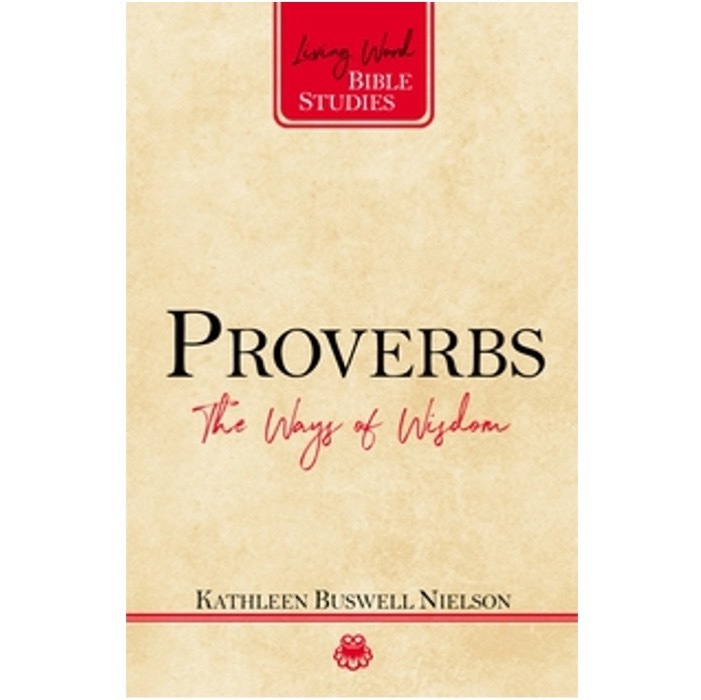 Proverbs: The Ways of Wisdom (Kathleen Buswell Nielson)
Description
This Bible Study has 11 Lessons

Proven resources for deeper exploration of Scripture, Living Word Bible Studies provide effective guidance for groups and individuals alike. Each lesson includes questions for five days, plus helpful context and commentary, to lead to ever-increasing satisfaction, discernment, and delight in God's Word.

In the book of Proverbs, King Solomon and others offer divinely inspired observations concerning how to live rightly as the people of God.
Endorsements
"Pastors and Christian educators are always on the lookout for rich, wellresearched, reliable, helpful, clear teaching material that will get our people into the Word together, helping us to understand its meaning, to see its implications for us in all of life, and to pray it back to God. These studies supply us with precisely that."

—Ligon Duncan, Chancellor and CEO, Reformed Theological Seminary

"With rich insight and wisdom, Kathleen Nielson invites her students to 'grapple with the text' as she provides helpful contexts and comments interspersed throughout stimulating study questions. Kathleen's studies are good food for the soul—challenging, convicting, and very, very encouraging."

—Carol J. Ruvolo, Author, Light For Your Path Bible Study Series

"To all these studies of varied books of the Bible, Kathleen Nielson brings her own personal reverence and love for the Scripture, her background as a scholar of literature, her experience as a leader in a variety of local church settings, and her zeal to see others apply God's Word to their lives in a thoughtful manner."

—Joel Belz, Founder, WORLD Magazine

"Dr. Nielson's love for the biblical text and her desire to convey its meaning in its context, coupled with her literary acumen and engagement with everyday life, have given the church a magnificent resource. Simply the very best!"

—R. Kent Hughes, Senior Pastor Emeritus, College Church, Wheaton, Illinois
Product Details
Title: Proverbs: The Ways of Wisdom

Author: Kathleen Buswell Nielson

ISBN: 9781629955827

Publisher: P&R Publishing

Pages: 200

Binding: Paperback
---