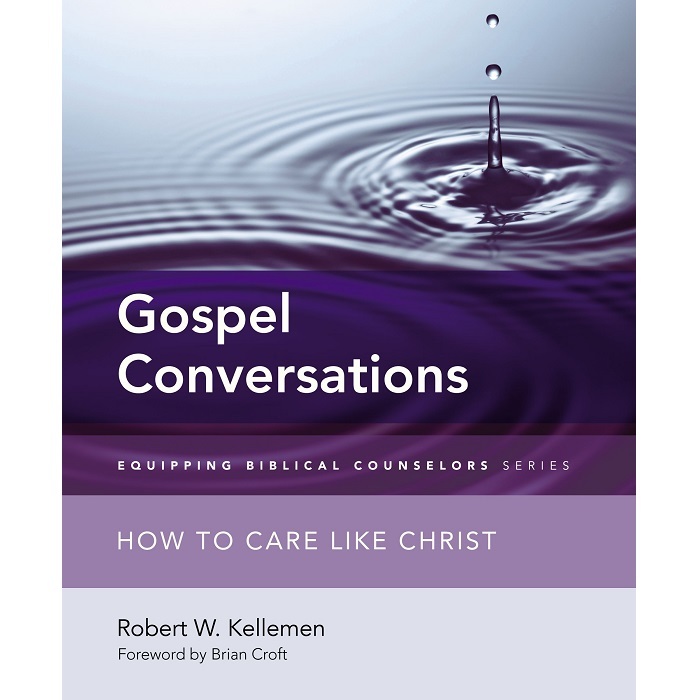 Gospel Conversations: How to Care Like Christ (Robert W. Kellemen)
Description
How does a person learn to counsel others with the truth of God's Word? Bob Kellemen believes that the best way to learn counseling is by doing it—by giving and receiving biblical counseling in the context of real, raw Christian community.
Gospel Conversations explores the four compass-points of biblical counseling:
Sustaining: "It's Normal to Hurt."
Healing: "It's Possible to Hope."
Reconciling: "It's Horrible to Sin, but Wonderful to Be Forgiven."
Guiding: "It's Supernatural to Mature."
These four compass points combine to equip readers to develop twenty-two ministry relational competencies—the "how to" of caring like Christ. This book serves as a practical training manual that can be used for lab and small group interaction.
Gospel Conversations is the second volume in The Equipping Biblical Counselors Series, a comprehensive relational training curriculum for the local church that provides a model for equipping God's people to change lives with Christ's changeless truth. This two-volume series weaves together comprehensive biblical insight with compassion Christian engagement.
Product Details
Title: Gospel Conversations: How to Care Like Christ
Author: Robert W. Kellemen
Publisher: Zondervan
Pages: 400
Binding: Paperback
Size: 23.1 x 18.8 x 3.1 cm
ISBN: 9780310516156
---