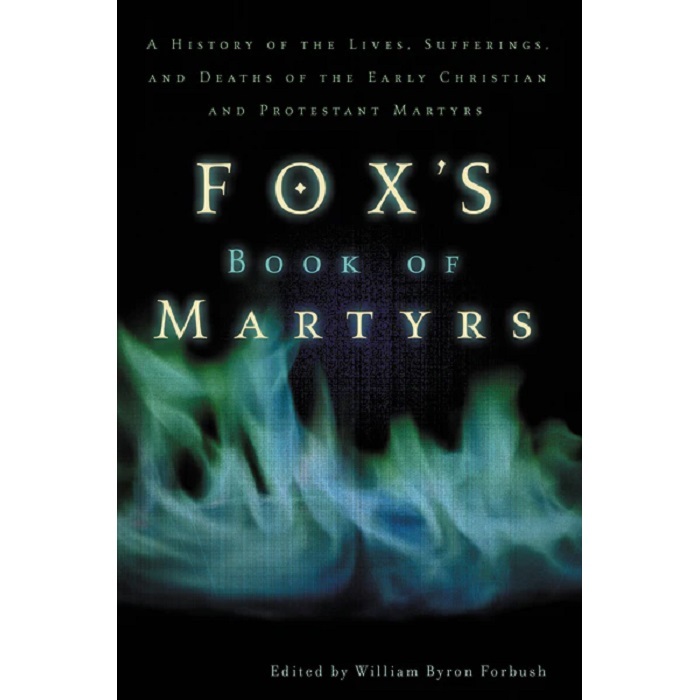 Fox's Book of Martyrs: A History of the Lives, Sufferings, and Deaths of the Early Christian and Protestant Martyrs (William Byron Forbush)
Description
This is a book that will never die--one of the great Christian classics.
Written with passion and tenderness, it tells the dramatic, true stories of men, women, and children who, in the face of indescribable persecution, gave their lives for the sake of Christ. Covering the broad sweep of church history from the early church to the beginning of American foreign missions in the early 1800s, Fox's Book of Martyrs continues to inspire and strengthen countless Christians with a vision of faith that, both in life and in death, commits itself utterly to the Lord of life.
Presented here in its most complete form, this book brings to life days when "a noble army, men and boys, the matron and the maid . . . climbed the steep ascent of heaven amid peril, toil, and pain."
Product Details
Title: Fox's Book of Martyrs: A History of the Lives, Sufferings, and Deaths of the Early Christian and Protestant Martyrs
Author: William Byron Forbush
Publisher: Zondervan
Pages: 384
Binding: Paperback
Size: 20.3 x 13.3 x 2.7 cm
ISBN: 9780310243915
---